Chapel
The chapel is large enough to accommodate about 130 people and has a vertically long atrium with a height of 12 meters. The morning light streaming inside through the stained glass windows on both sides of the altar casts shadows on the ribbed beams hanging from the ceiling, and prayers are offered every Sunday morning in the quiet atmosphere where the light drifts.

*Click the photo to see the enlarged photo.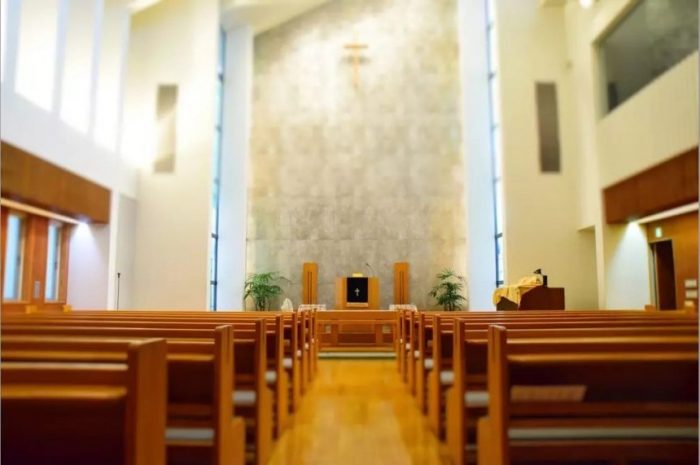 Parent-child prayer room
On the 3rd floor, there is a parent-child prayer room surrounded by soundproof walls. Baby beds, playground equipment. Children's books are also available. If you are attending worship with small children, please use this room.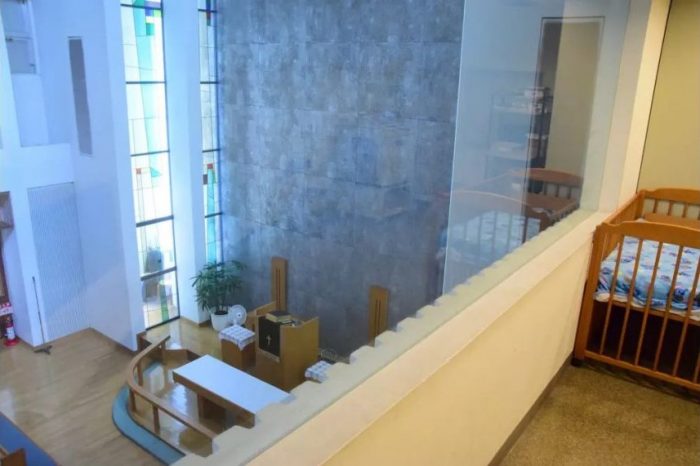 Prayer room
At the back of the 3rd floor of the upper atrium of the entrance, there is a prayer room wrapped in a cylinder with a height of 8 meters. Prayer meetings are held in this small space where light pours in through the glass from the upper part of the room.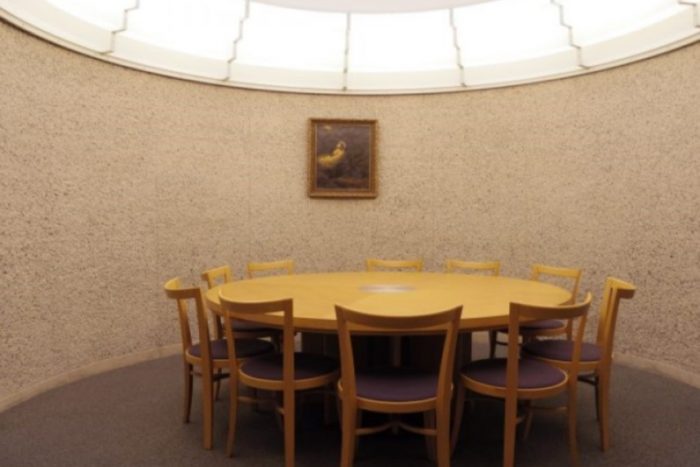 Meeting room
There is a meeting room on the first floor. It can accommodate up to about 120 people and has a kitchen. If you would like to use it for gatherings, please feel free to contact the church.